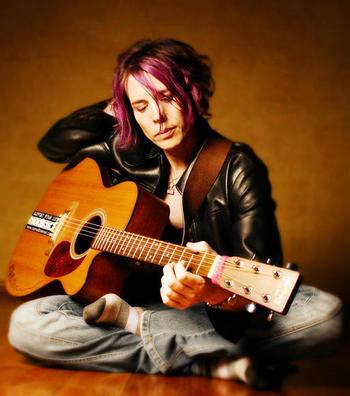 Award-winning songwriter Namoli Brennet is an openly transgender folk artist. She is a breathtaking and moving performer, delivering music and lyrics resonating with authenticity and true to her desire to help create a more compassionate, understanding world. Her technique draws on a wide range of influences – everyone from Shawn Colvin and Jonatha Brooke to Patty Griffin and Joni Mitchell.
Equally at home on the piano or mandolin, Namoli also engineers and produces her own CDS (her ninth is scheduled for release in October 2011). But beyond the technical is something way more important: Brennet has an innate understanding of the language of music, and she skillfully uses it to communicate insights that are both poetic and powerful.
Saturday, October 22, 2011
Doors Open 7pm, Concert Begins at 7:30 pm
Admission: $15 at the door
Advance Admission: $12
by cash or check made out to Namoli Brennet,
by Credit Card $13.50 (includes $1.50 service fee)
(please call us at 903-852-2781 to arrange) or click HERE for more details.