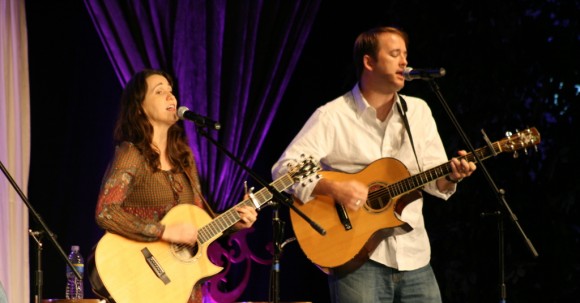 Andy Gullahorn Concert special guest Jill Phillips opening act Leanna Gowan
When: Saturday February 12, 2011 7:30 PM Doors open 7:00PM
Where: First Presbyterian Folk Series 309 E. Corsicana St. Athens, TX 75751 Information Call:(903) 477-8805
Why: Because it will be a phenomenal evening of music and a great pre Valentine Gift for your sweetie (heads up guys)
Cost: $15 for Adults $5 for students
Alright everybody, here is an excellent chance to sweeten the Valentine's weekend. Andy Gullahorn is an amazing songwriter and an exceptional guitarist who we have the opportunity experience right here in Athens. A Nashville based singer/songwriter and recent winner of the coveted 2010 Kerrville New Folk Contest he has toured across the country and currently making a swing through the Lone Star State. He was also the runner up at the Rocky Mountain Folks Festival in 2009. Andy has the knack for finding spiritual truths in the ordinary everyday occurrences of life. Insightful and funny, his music speaks volumes to the everyman experience. His wife, Jill Phillips, an well known artist on her own will be joining him for this show and Dirje will sitting in for a few songs as well.
Dirje and I have been kicking around the singer/songwriter Americana scene for 13 years and it takes a lot to really move us. Andy's three CDs have stayed in my CD player since we first experienced him at the Wildflower Festival two years ago. I can't get his songs out of my head so it is a good thing they are so great. He makes me laugh, makes me cry and most importantly makes me think about the truly important things in life. As an extra bonus our friend and a great local songwriter, Leanna Gowan will be opening the show with songs from her upcoming CD project.
You really don't want to miss this amazing night of music suitable for the whole family.
John Smith
Waystation Productions.